The "Right" Way to Travel
Where to begin?
Whenever you start looking at other peoples videos and vlogs about their travel journey,  everyone only gets a small peak into what backpacking can be.
Everyone has their own experience, and that experience directly depends on you.
Personally, before and even during my first backpacking journey, I had no idea what I was getting into. I was at a point in my life where I really had no idea what I wanted to do with life or who I wanted to be. So I thought, why not give traveling a chance.
I like any opportunity when it comes to learning about life. I also was not the most social or extroverted version of myself at the time. So I was extremely nervous as to how the journey was going to go for me.
Importance of friends
One of my best friends decided, last minute, that she wants to quit her job and join me, which obviously eased so much of my nerves. I mean I was still extremely nervous, now we were just nervous together.
Every person's backpacking journey is really up to them and how they hope to spend their time. My friend and I are a lot more laid back and less into touristy attractions than the average backpacker that I would watch on tiktok or youtube. So I spent a lot of my trip worrying we weren't doing enough since we weren't seeing all of the important sights of each city.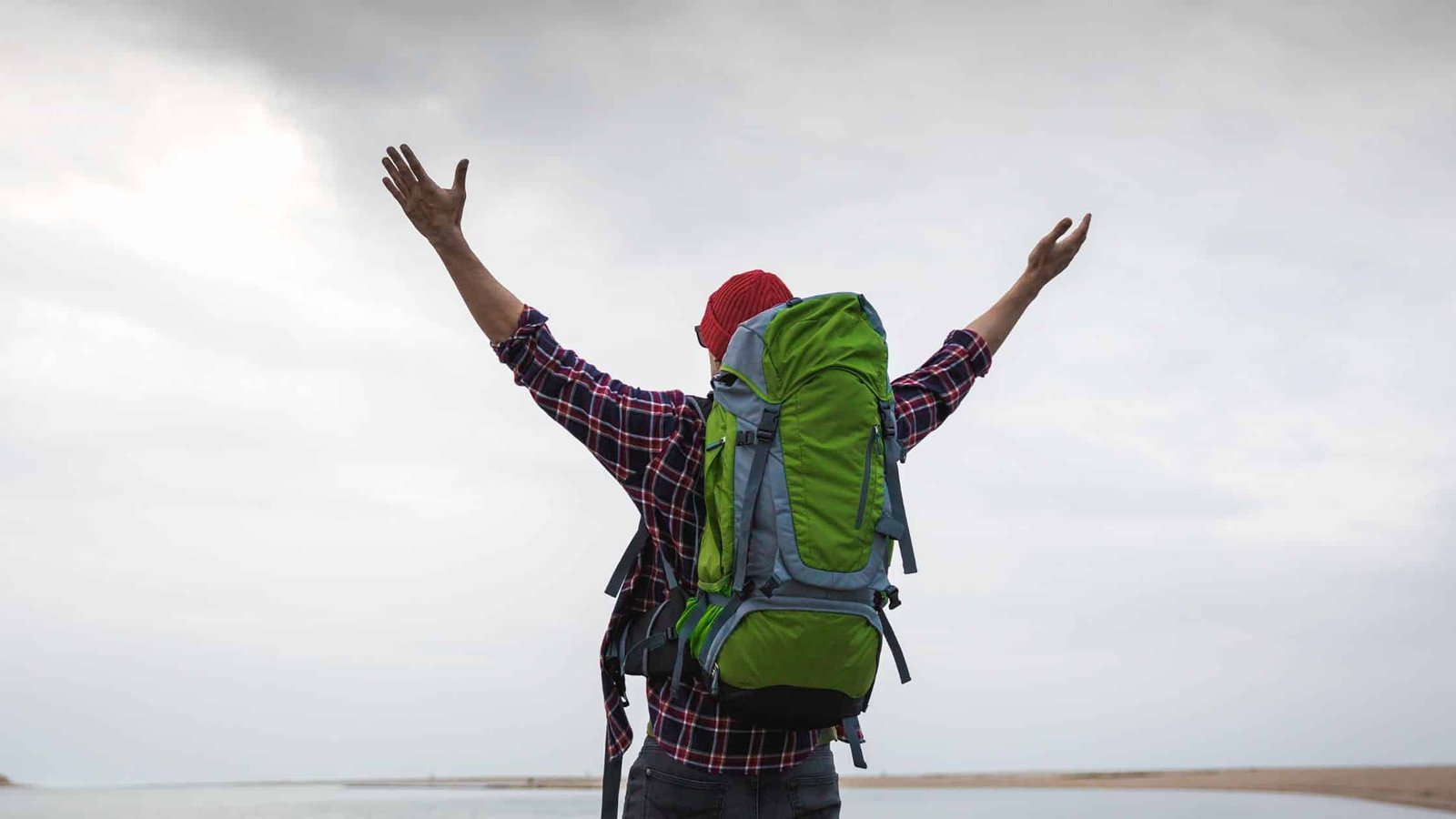 Visit the most recommended sites.
We still went and saw things that were recommended, to obviously indulge in the rich historical culture of wherever we went. But we honestly just loved sitting on the terrace all day, making new friends, and maybe stepping out for a beer or dinner.
By spending our days taking it easy we ended up bonding with a lot of other people in our hostels, which led us to some of the most wholesome memories of my life. We discovered a good balance where we'd spend a day or two sightseeing, and then spent the other two days relaxing and staying local.
Once I stopped worrying about what I should be doing or what I should be seeing according to the recommendations of every travel influencer in the world, I finally started to relax and have so much more fun during my trip.
Barcelona, a city with lots to see
When I came to Barcelona for the first time, I stayed at Sants One Fam Hostel Barcelona. I've dreamt about Barcelona my whole life so I was really excited to see all the amazing sights. My friend and I were absolutely exhausted.
We told ourselves the first night, we'd rest, so we could gather some energy to tour the city. We ended up drinking all night on the terrace and going out with the hostel. The staff was very convincing. And super friendly. Like it literally felt impossible to say no to such amazing people.
We ended up going out almost every single night that we were in Barcelona and spent the following days hungover.
The first few days
The first few days I was angry at myself for having no self control and missing out on the experience that was Barcelona.
But as the days went on, I realized how much time we spent with the staff and guests of the hostel. Every night and day after, we'd spend all day sitting on the terrace and cracking up at the memories.
I ended up really genuinely appreciating the people I met there. I calmed down a bit once I realized that making good friends and memories is just as important as seeing every single sight in Barcelona. I still remember the friends I made that trip and am still in contact with them.
Feeling of being part of a large family
It's because of them that I decided to apply for this job! I will always remember the sense of family I got staying with them. And yes we did see almost every sight in Barcelona.
Did we do it all in one day?
Did we do it all in one day? Yes. Did I legitimately get sick from the exhaustion of partying every night then seeing the whole city in one day? Yes. Was it worth it? Absolutely.
We even ended the week impulsively skinny dipping in the Barcelona sea. And to this day, I'm grateful that I decided to be a lazy, hungover wreck for a majority of that trip. I was so worried I did my visit to Barcelona wrong, only to look back on all of my dozens of travels and realize, it might have been the one I did truly right.
The experience of traveling
I think there are a lot of different ways to experience traveling. If you're someone who prefers itineraries and hitting every possible iconic spot in each city, that is a perfect way to travel.
If you're someone who likes to chill out and see where the day takes you, that is also a perfect way to travel.
Just try to do things that are outside of your comfort zone, no matter where you are. If you're sitting in the hostel common space chilling all day, start up conversations with the strangers around you. Ask them to grab a drink down the block.
Are you young like me? Enjoy the journey
I definitely recommend seeing historical sights and appreciating each country's culture, but you can also do that in a different manner.
You're young. You can always continue to travel and see more in your life, even returning to visit places. Spend your days as you please and don't feel guilty. There is no right or wrong way to travel.
Make your travel journey yours. Take recommendations and inspiration, but plan it and do it how YOU want. That's how you travel right.